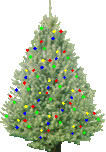 2008 FESTIVAL OF TREES -DECEMBER 4, 5, 6, 7, 8, 9


The Festival of Trees Committee planning for our 2008 23rd Annual Festival of Trees. See below for more details or to print applications or have applications emailed to your inbox.

Annual Festival of Trees

Jacob Woll (Main) Pavilion.

Renziehausen Park. McKeesport

Thursday, Friday, Saturday & Sunday:

Dates: December 4, 5, 6, 7, 8, 9

Times: Daily Noon to 9:00 pm

Free parking in Lots below pavilion. HCP accessible with van drop off at pavilion.

Adults $2.00, Kids 12 and under Free with a canned good to donate for the needy through the local food bank.
Activities:
Free Sleighay Ride through candle lit park:
Courtesy of City of McKeesport Public Works
Times: *Thursday & Friday *5:00 - 8:00 PM *Saturday & Sunday*** 12 - 8 PM

Food Concessions - *McKeesport Alumni & Friends Association

Pictures & Visit with Santa - *Daily 12 - 4, & 5 - 9 PM

Sound provided by - *Progressive Music McKeesport, PA

McKeesport Heritage Center - *Open with a Holiday display.
Little Red School House -*Open for Visitors
McKeesport Garden Club Clubhouse -**Follow the luminaria to the front door.See the Garden Club's tree here. All Glittering with Handmade Gifts, Greens and Wreaths, Homemade Baked Items and a Special "Kids Korner. It's all FREE
Bake Sale
Friday, December 5th:
Appearance by Jay Thurber from Carnegie Mellon's radio station, WRCT-FM taping live on location at this year's Festival of Trees. Come on out and meet Jay and possibly be selected to be interviewed on Jay's Oldies Radio Show. Jay will be playing a mix of '60s and some '50s oldies, with a lot of Christmas music such as Chubby Checker, Darlene Love, etc., along with some vintage McKeesport commercials! See more at:

TREE ENTRIES/PARTICIPATION
We are currently seeking interested Non-Profit Organizations and Businesses to particpate in the 2008 Festival of Trees. You may participate in two ways, The Festival of Trees can host up to 70 trees which area organizations and business bring a tree and decorate it in accordance with the holiday spirit or their business/organization theme. There will be independent judges to vote in multiple catagories for the best trees.
Click the link to open a .PDF version of The 2008 Festival of Trees Tree Entry Application-
Click Here to View the TREE ENTRY FORM PDF File
ENTERTAINMENT:
We also are seeking entertainers who would like to perform at this event. Performances are non-compensated, but a great way for you to share the Holiday Spirit, and to get the word out about your group! All Tree particpants and entertainment will be listed in the McKeesport Daily News with Entertainment and time schedules.
Click the link to open a .PDF version of The 2008 Festival of Trees Entertainment Application:
Click Here to View the ENTERTAINMENT FORM PDF File
Both Applications can also be emailed to your inbox in Microsoft Word format by contacting mckrecboard@cs.com
For more information, please contact Jim Brown at 412-675-5068 or email Renziepark@comcast.net
2007 Photos can be found at:
http://s122.photobucket.com/albums/o248/Mckrecboard/2007FestivalofTrees/
2007 Festival of Trees Awards:
Youth Handcrafted:
1st Place - Francis McClure Intermediate School Sixth Graders - "We All Fit Together"
2nd - St. Joseph Regional School - "Christmas in the North Woods"
3rd - McKeesport First Steps Parenting Program - "Hugs & Kisses"

Adult Handcrafted
1st - First Christian Church - "Luke 2:9-12"
2nd - Maguire's Personal Care Home - "Christmas Stockings"
3rd - Lawson's Nursing Home - "Old Fashioned Days Tree"

Youth Creative
1st - McKeesport Area High School Graphic Arts Students - "Visual & Performing Arts"
2nd - St. Angela Merici School - "The Nativity Tree"
3rd - St. Agnes School - "Jesus, Savior of the World"

Adult Creative
1st - Versailles Boro Recreation Committee - "Santa Tree"
2nd - Renzie Seniors - "Old St. Nick"
3rd - McKeesport Art Group - "McKeesport Days of Yore"

Youth Elegance
1st - McKeesport Area High School Student Council - "A Tiger Mardi Gras"
2nd - North Side Urban Pathways - "Reason for the Season"
3rd - St. Patrick's CCD - "Shine with the Light of Jesus"

Adult Elegance
1st - YWCA Garden Club - "The Midas Touch"
2nd - The Craig Family - "Hearts of Gold"
3rd - Arden Courts - "Blessings"

Youth Inspirational
1st - South Allegheny Read the Movie Interest Group - "Read the Movie"
2nd - McKeesport Area High School National Honor Society - "Christmas Reflections"
3rd - White Oak Elementary - "Put a Little Love in Your Heart"

Adult Inspirational
1st - White Oak Athletic Association - "Spirit of the Game"
2nd - Relay for Life - "Celebration of Life"
3rd - Striffler's Funeral Homes - "Rememberance Tree"

Youth Community Service
1st - McKeesport Area High School Environmental Class - "Recycle Me"
2nd - LaRosa Boys & Girls Club - "Let It Snow"
3rd - Propel McKeesport Girl Talk After School Program - "Warm Wishes"

Adult Community Service
1st - Carnegie Library of McKeesport - "The Grinch Did Not Steal Christmas at the Carnegie Library"
2nd - Clairton Works Mon Valley Wildlife Committee - "Woodland Creature Feast
3rd - McKeesport High School Alumni & Friends - "Tiger Paw Alumni Tree"